A month gone after
this
... And this is exactly how I feel-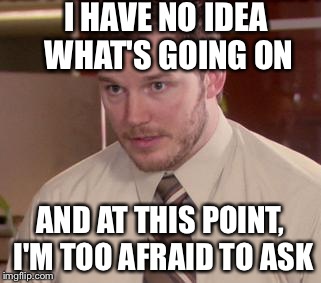 Have been getting messages from the US of A,
Emirates
,
Netherlands
,
Germany
, Italy, Switzerland,
UK
,
Australia
and a few more places from all over the world. Overwhelmed!
Timeline-
10 Feb- The day my parents got on my nerve.
11 Feb- The day I created the website.
12 Feb- The day I posted it.
13 Feb- The day it all started.
14 Feb- Friends of friends and other unknowns started
liking
the status on Facebook. As always, this post was public too. For a few, keeping it public == asking for attention. They thought I timed it for Feb 14. *poker face*
20 Feb-
The Hindu Metroplus
, Bangalore (& Chennai) published an article [
Link
]. Page 4 in the Metroplus.
2 Mar-
Times Of India
, page 3. [
Link
] & on the Tamil magazine Kungumam. [
Link
]
3 Mar-
CNN IBN
wanted an interview [
Link
]. It actually was my first time inside a TV studio. But I felt like I was so used to it, like I've been doing it everyday. Weirdly that happens almost always with me. After one, many others came to make new out of it. Out of me.
Barked a lot of words at a few microphones, & stared in and out of a few DV cam lenses. I had no idea who was shooting what though.
Same day on the 1st page of
Indian Express
. [
Link
]
4 Mar- A request for an interview with
NDTV
Ravish Kumar ji. Of course I agreed. [
Link
]
Same day on
BBC World News
. [
Link
]
5 Mar-
NDTV
talks about it again, with
Ravish Kumar ji
's opinion on the issue. [
Link
]
...FB messages, tweets keep flowing in the meanwhile... Radio/media requests as well...
8 Mar- Flew to Delhi for Women's day for
CNN IBN
. I had no idea what I was doing, with a camera almost constantly on my face and the mic pinned on the placket. I was asked questions by a girl who I am guessing represented all the so-called Delhi girls.
Being in Delhi and saying, "People have quite the attitude here" is like going to a fish market and complaining that it's noisy. Was fascinated by the city, Noida, and the people there but did not feel any weird. Tried the metro, neat & clean, it sure is a blessing! Flew back 9th. In the one day trip, I got to attend a Delhi wedding reception, how grand!
These days- Peace-ing out. Turning down many except a very few tier 1. Have stopped doing anything to do with the extreme South of India because quite a few people there are not taking it any positively.
Also, random people recognize me now, while I'm out. Some come and talk. Some show me and tell the others that I'm the 'matrimony profile girl' and cast a weird stare, constantly. But LG ;)
I've been constantly asking myself, if it was a big deal. And people who wrote to me, really made it seem like I've achieved something big here. I'm probably missing something here. Meanwhile..
Thousands of messages and friend requests on Facebook
Am almost tired of answering "How you got this idea?", "What was your parents' reaction?" and "What do you want to tell to the other women who are facing the same issue?"
All I wanted was to forget about marriage, now everyday almost everyone reminds me of it. *slow claps*
And they think
I
asked for attention.